Are You a Notary? Take Your Business Online
Get access to our 3 notary essential products - Remote Online Notarizations, In-person Electronic Notarizations & eSign. Automate, delegate and track all of your work in one place, so you can focus on growing your business.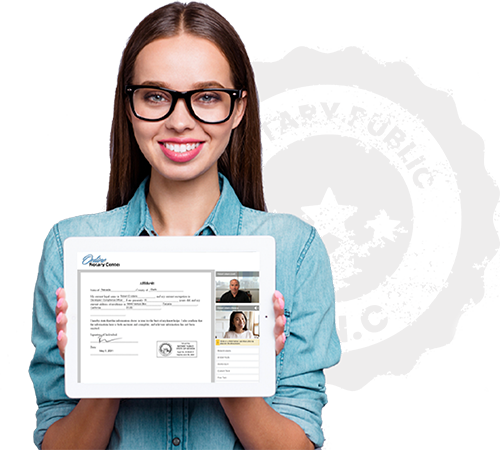 For Your Notary Business:
Remote Online Notarizations

In-person Electronic Notarizations

Electronic Signature - Send via email to sign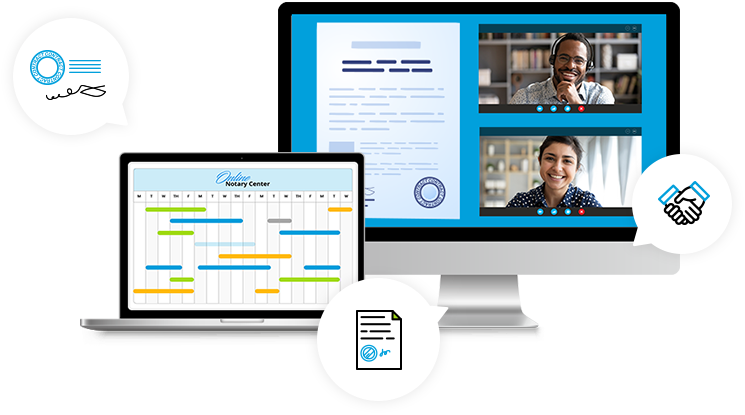 How to Get Started
With our Notary Professional Plan, YOU get to choose what's best for you, your workflow, and your business.
Complete state requirements
Check your state's requirements for e-notarization. Different states have different steps.
Complete our profile setup
Upload your commission information and we'll create your free electronic stamp/seal.
Obtain digital certificate
A digital certificate prevents tampering on your notarized documents.
Train on our system
Access our training portal for simple videos and easy to follow PDF guides.
Account Cost:

$239.40 per year billed annually. (Only $19.95 per month.)
Free Electronic Notarial Seal.
Free Electronic Signatures - eSign.
Free In-person Electronic Notarizations.
Remote Online Notarization Costs:

$9.95/document includes one seal & one signer.
Additional seals or signers $4 each
We bill you, you bill your clients
All Notarizations Include:

Video storage
Identity verification technology
Unlimited signatures and pages
Enable multiple signers using same or different devices
Includes:

API Access for developers
Get access to custom integration, expedited customer support, and specialty reports
Branded link for your business
Custom branded landing pages for signer instruction
SMS reminder for signers
Frequently Asked Questions
Do I need any other applications or equipment?
All you'll need is a computer, webcam, and internet access. Notarizations can be completed completely on our website without any other applications.
How do I schedule clients?
You'll be able to upload documents and then generate unique invitation links and passcodes, which you can send to your clients. All clients need to do to start is click on their invitation links.
Does Online Notary Center provide my electronic journal?
Yes! After you've been onboarded, you'll have full access to your electronic journal. We'll also provide you with full audit trails and an electronic seal for your notarizations.
Does Online Notary Center support ID verification?
Yes! Our system analyzes signers' photo IDs, and we also ask signers to answer knowledge-based questions to authenticate their identities. After all parties have entered the room, the notary is able to verify the ID visually for their journal.
We Are Fanatical About Support!

We are here to assist you with notarizations. Connect with our world-class support team.